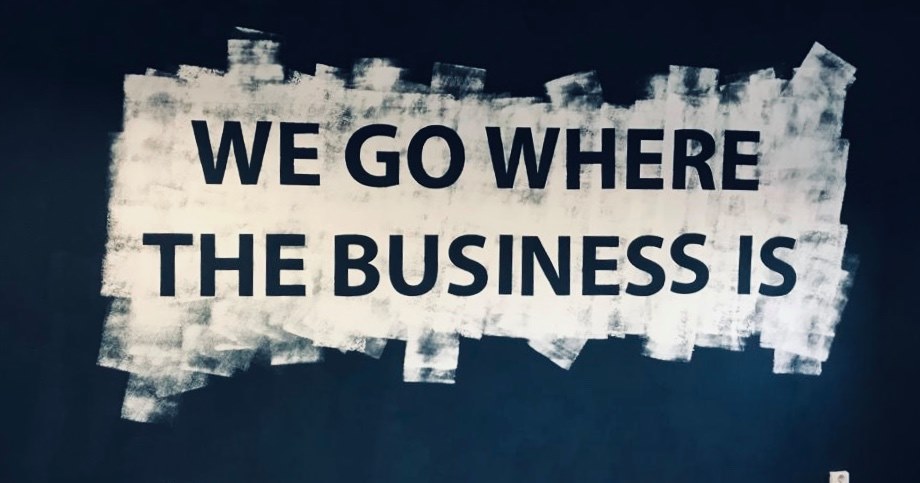 17 Mar

The AnyMedia Headquarters Gets A Makeover

Any Marketing/Advertising agency will tell you the same thing: A creative environment will get you inspired. We believe the same, which is why more often than not it's best to take a few minutes, look around and re-evaluate your surroundings. And that is precisely what we did. As a result, we decided that the AnyMedia headquarters needed a makeover.

We're not like any marketing agency so instead of hiring an interior decorator, we had a few brainstorming sessions, browsed furniture catalogues, scoured the internet for the best available offers and came up with our own brand new concept.

One of the mottos we abide by is the one that resides freshly painted in our conference room: We go where the business is. We're also not intimidated by business and so recently, we took a few hours off to work on our teamwork skills and paint the wall ourselves. We think it turned out pretty cool and more than anything, it has our own personal touch: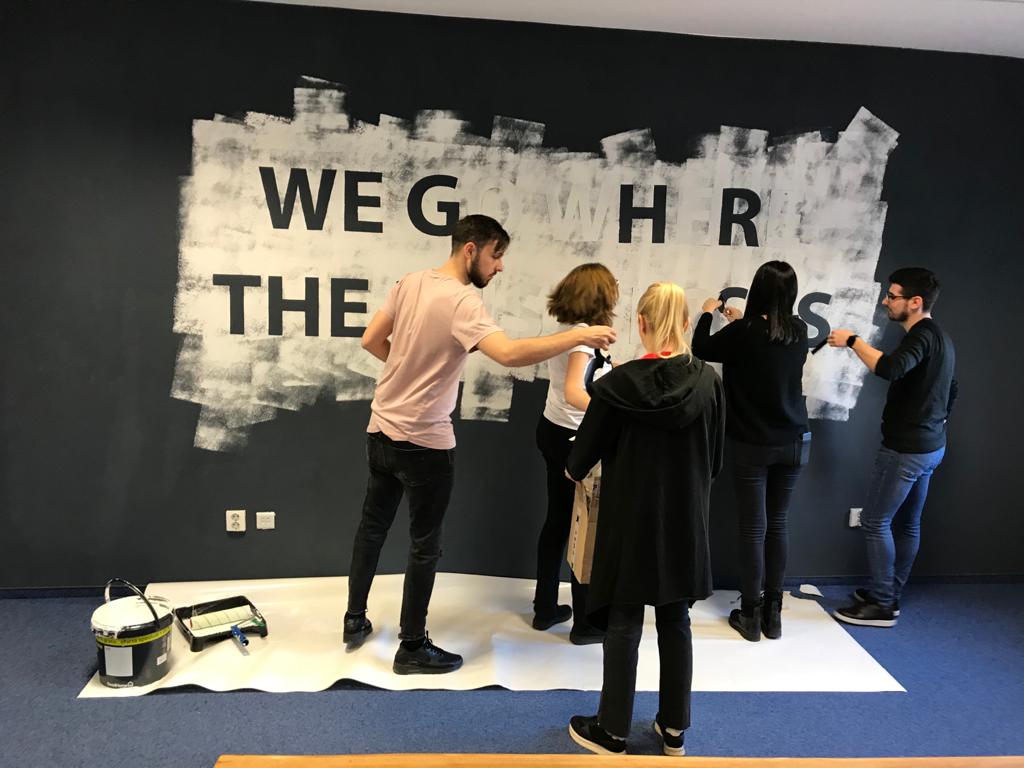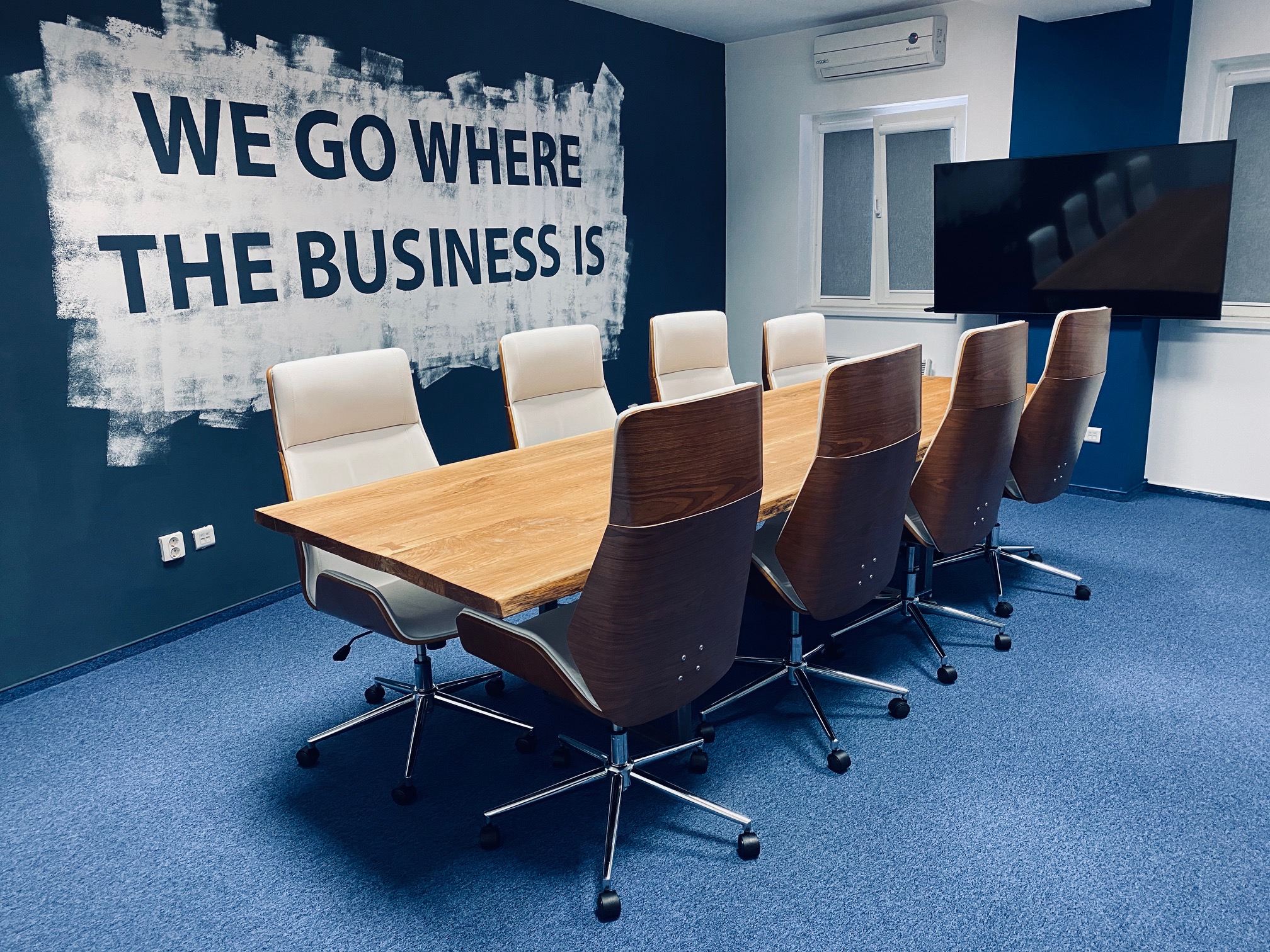 We paid extra care to our open space, after all, we share it with other professionals and we believe it's important to provide everyone with the perfect environment to work. The space envisioned is more airy and spacious in order for our colleagues to have their privacy. The desks have been positioned strategically to encapsulate the entire space into order and harmonize aesthetically.
Tiny accents such as plants, books, white shelves and bean bags make our open space more inviting while remaining fully functional. And since we have been blessed with so much space, we have the option of quickly spreading open our ping-pong table for a quick game during breaks. We work hard so we also need to play hard. Not to mention that sports boosts up brain activity for better creative results so we're always up for a game!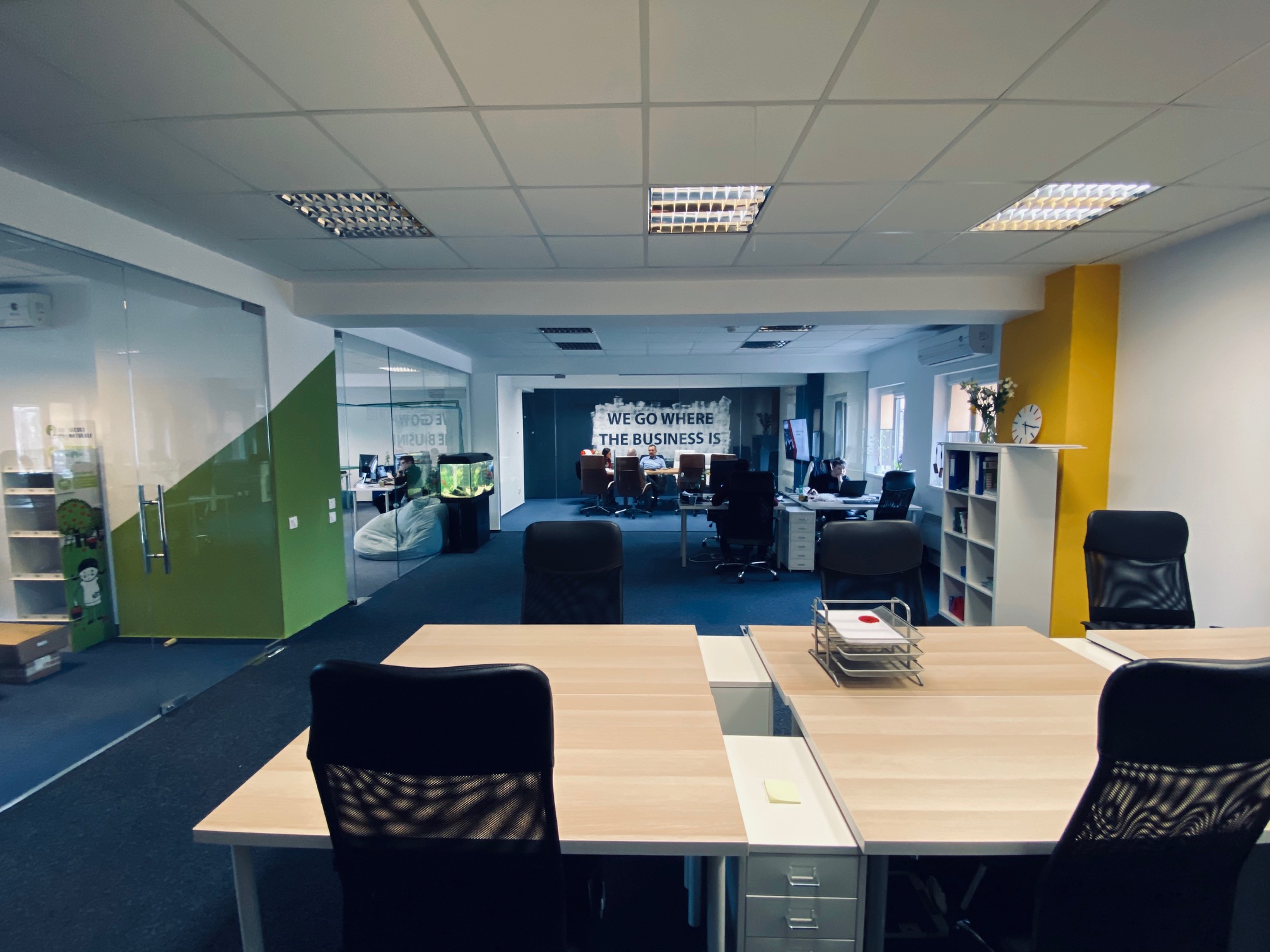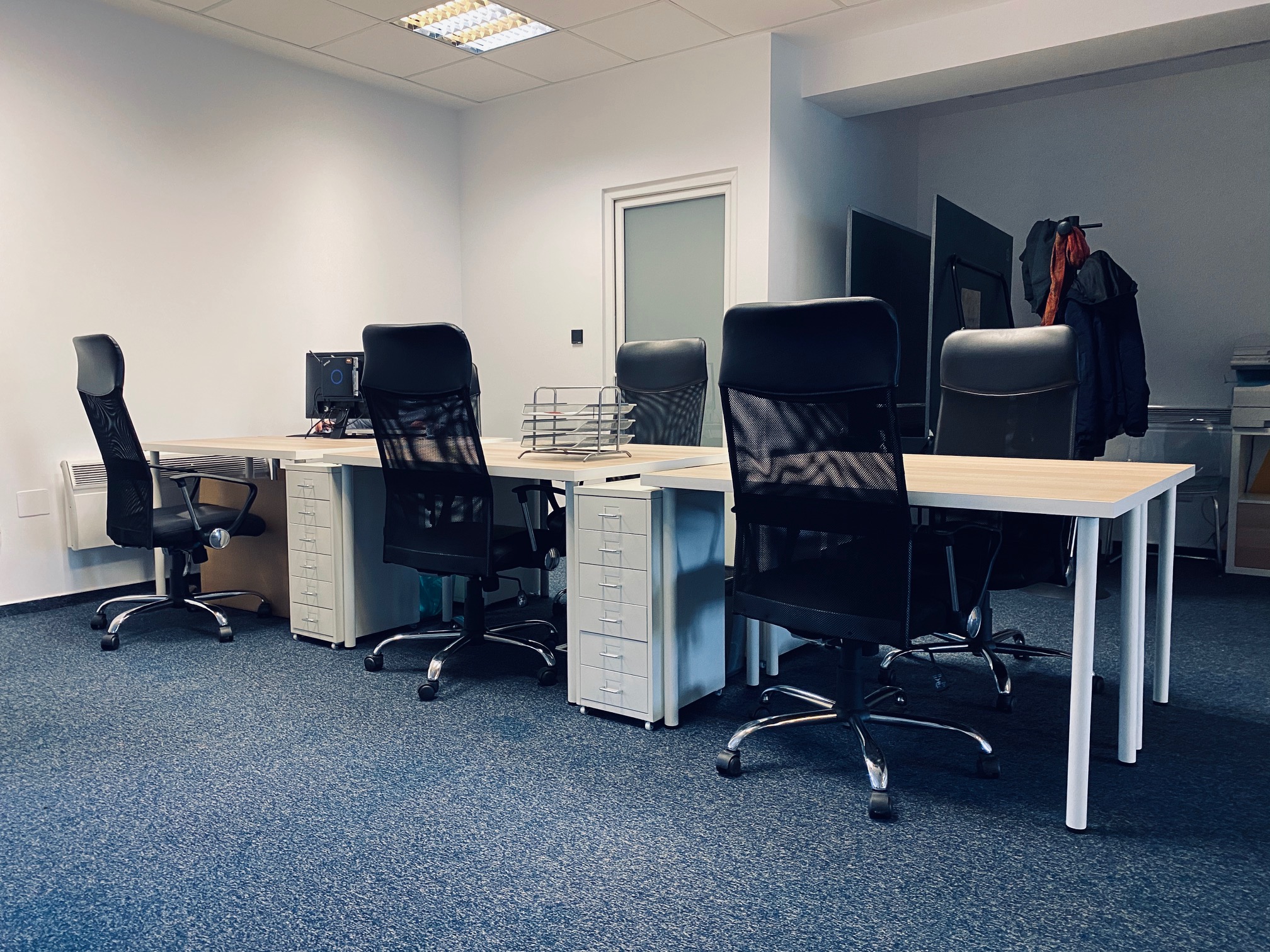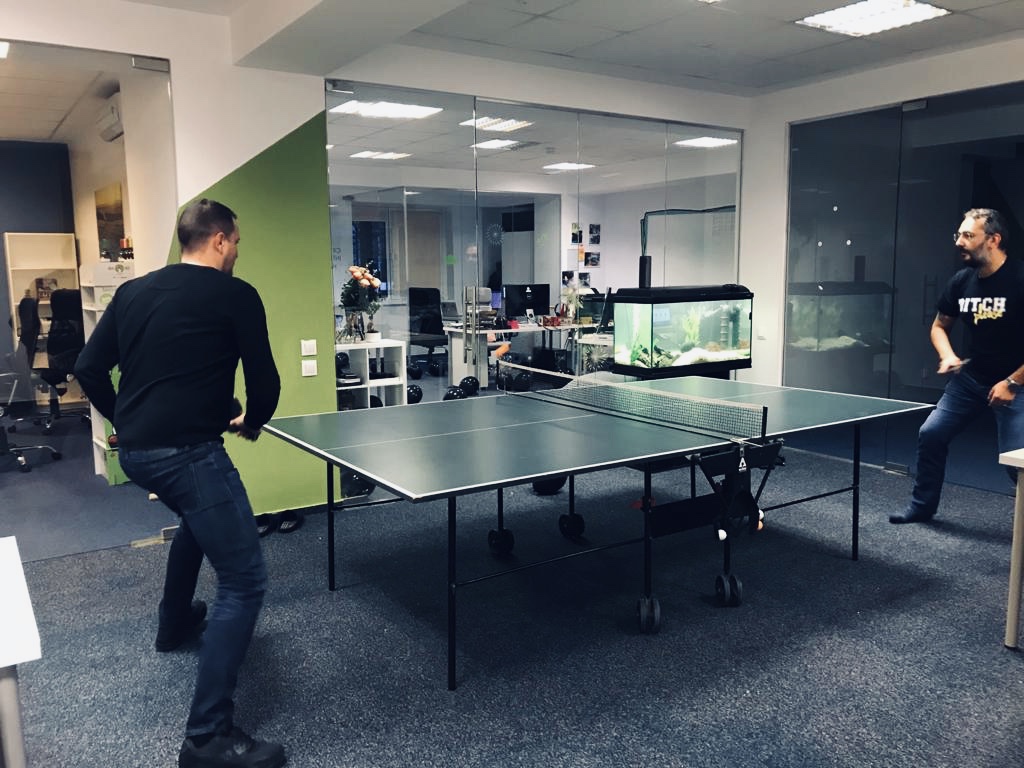 Our favorite part has to be the kitchen. After all, that's the place where everyone gathers during lunch break to make plans and rule the world. And occasionally eat. We're just kidding! Of course we eat, we need fuel for all our projects.
However, in our view, a company's kitchen has to be a relaxing place – an oasis where every employee unwinds and disconnects from work. Bright colours and fun pieces of furniture make for a great socializing spot. As for our coffee machine, don't worry, it will keep you company during your long-awaited breaks.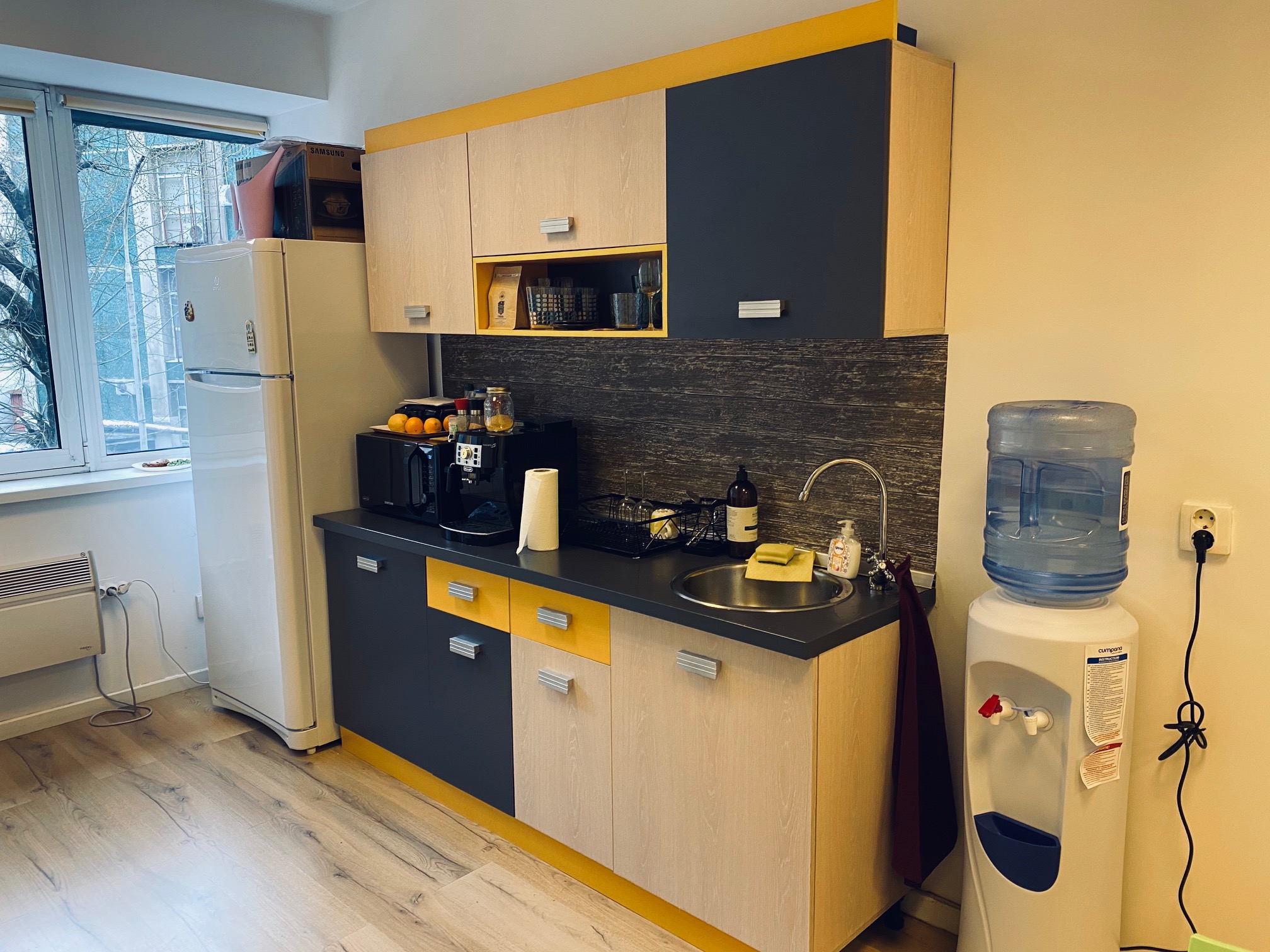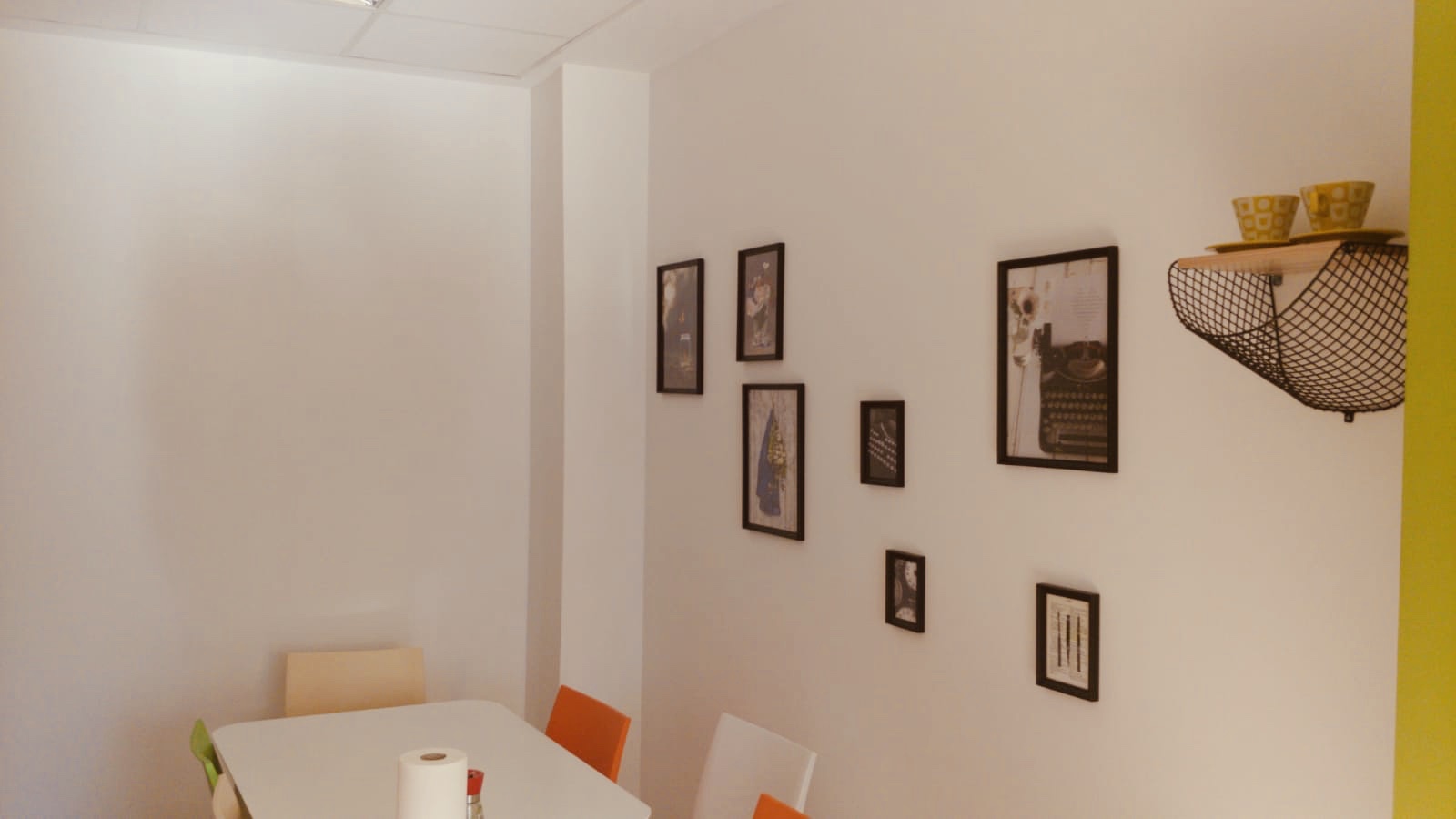 Our personal desks? We got that covered too. Small touches such as framed quotes hanging on our walls and potted plants are the key-elements to our success. When you're surrounded by the things you love and believe in, everything becomes easier to create.
We pay attention to details in our work and so it's only natural that we should do the same for the tools we use in order to expand our activity and offer our clients the best of services.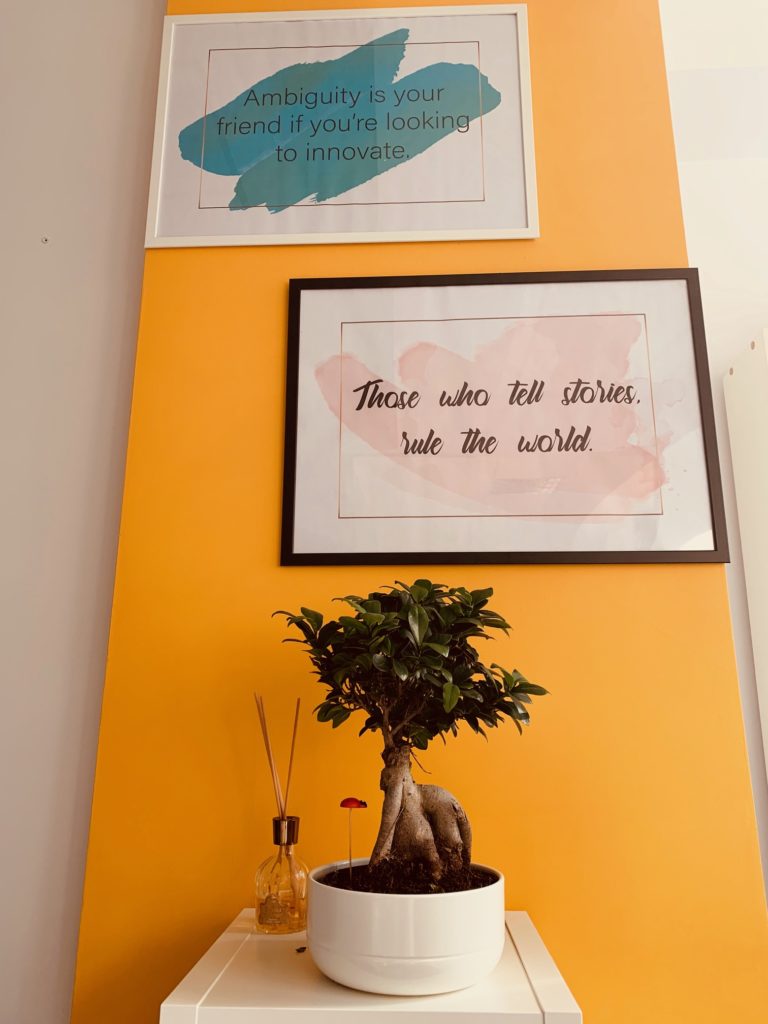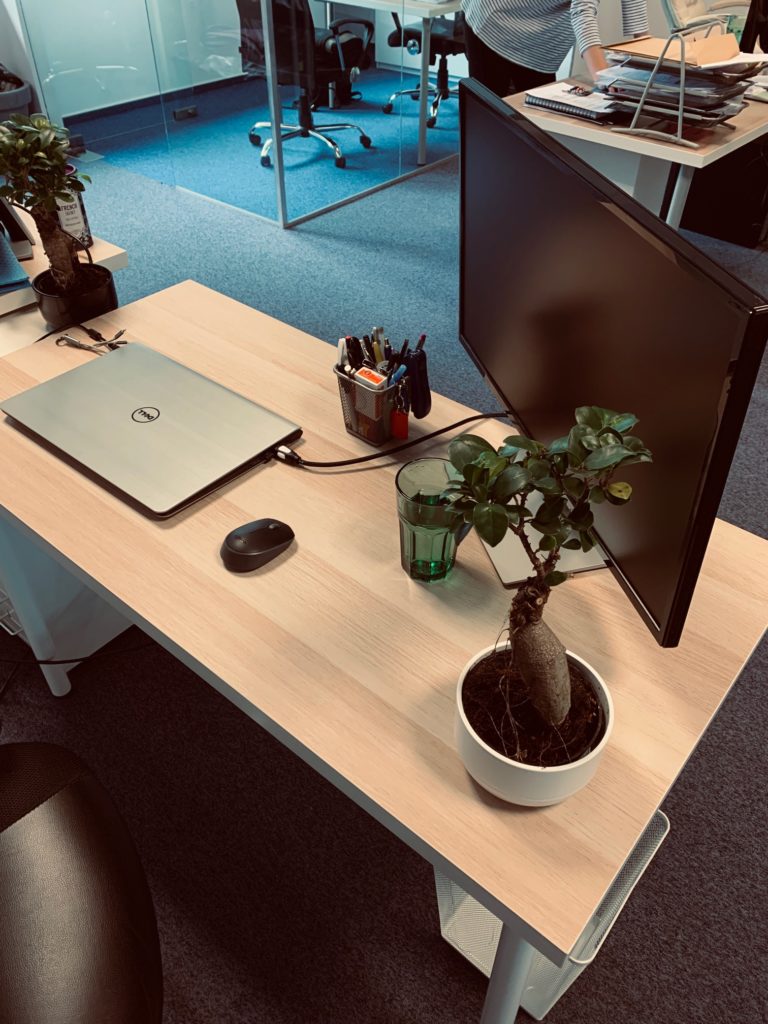 All in all, we're quite satisfied with the results and feel as if there's no challenge out there to put a stop to our drive to innovate, evolve and create.
Our advice if you're looking to redecorate?
Change things but don't be afraid to use what's familiar to you
Integrate old furniture into new one
Don't be afraid to get your hands dirty once in a while. A little paint never killed anyone
Be stubborn with your imagination. There's nothing wrong with coming up with something out of the ordinary
Stay true to your ideas – If there's one thing (or two) that is really important to you, then stick with it
Know who you are as a company and show it to the world
And that's about it. If you still feel redecorating is intimidating then go ahead and contact us, we might be able to give you a tip or two.
And oh! One more thing. We have plenty of space for you so if you're interested to rent your own desk for your own business, let us know. We're open to add more people to our group. 🙂