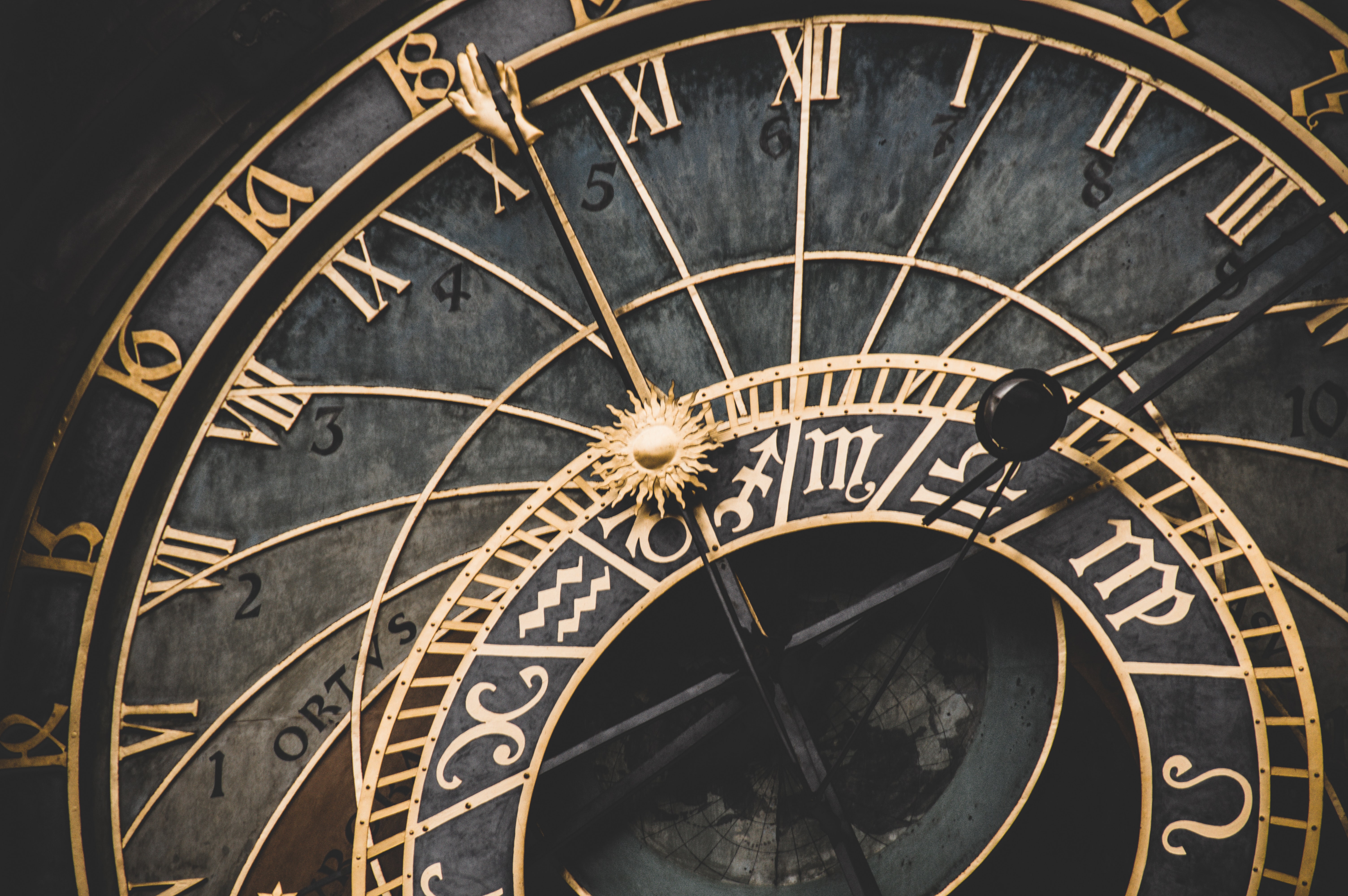 08 Apr

Is A Pandemic A Good Enough Reason For Your Marketing Agency To Back Down?

Yes and No.

It all depends on your choices during this critical time and especially on how you learn to adapt to new variables. Every situation has either a good outcome or a bad outcome (and sometimes a neutral one but this is clearly not the case for it). The problem is, you don't know which one to expect, not unless you open your eyes and ears to what's really happening around you and try to predict the direction things are heading to.

There's no doubt that the current pandemic has turned matters upside down for everyone, marketing agencies included. While many businesses had to close down, marketing agencies were suddenly bombarded with strategy changes, dropped projects and clients backing out of agreements. After all, clients have to think about what's best for them and their businesses. However, at the same time, should you disappear off the face of the Internet in such apocalyptic times, you might as well be sure that bouncing right back on track will be a whole lot more difficult than what you're facing right now. You see, companies that remain strong in the face of adversities will continue to stay relevant and by default, be there to make money when all this is over.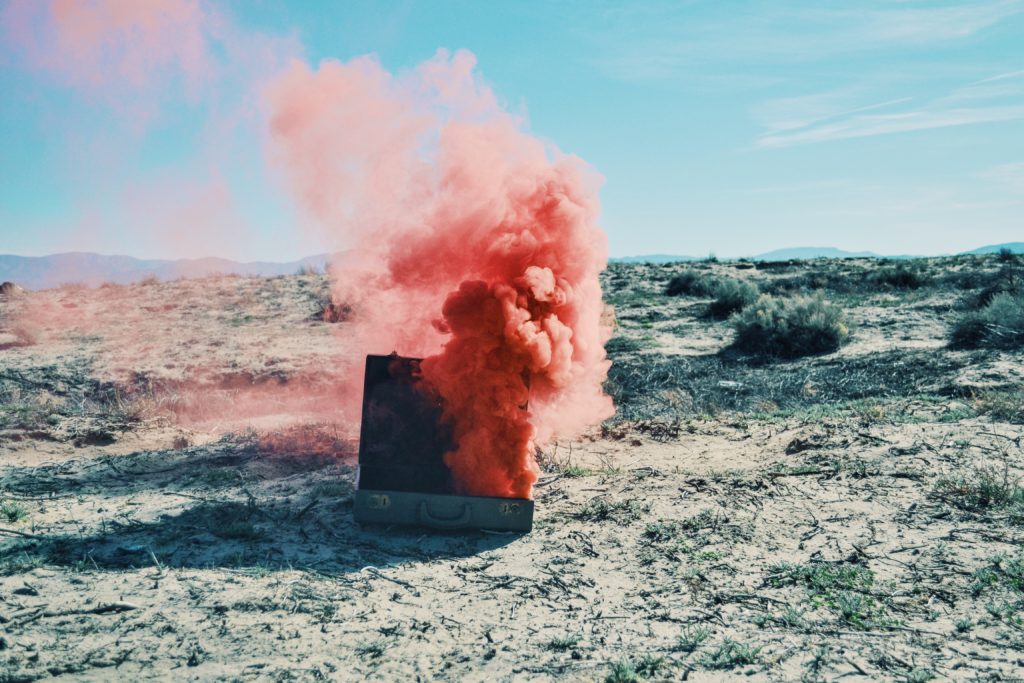 courtesy of unsplash.com
So, in this case, what should your Marketing Agency do?
1. Convince your clients that Marketing is part of the solution 
In times of crisis, plans and agreements are tested if not completely canceled. There's a chance that some of your clients will see it wise to postpone and even withdraw from your collaborations but that is precisely when you should intervene to convince them otherwise.
Now more than ever, it's important to reassure your clients that your agency will be there to support them and come up with a strategy plan to integrate their business in the new global equation. Clients need to know that disappearing from social media will make them obsolete in people's eyes as no one will remember their contribution during the crisis. Staying active on social media or your blog is highly beneficial. Drive online campaigns, get involved and show your support. From large to small, plenty of companies took this chance to prove they are close to their consumers. Here are some examples of brands that have kept a steady stance: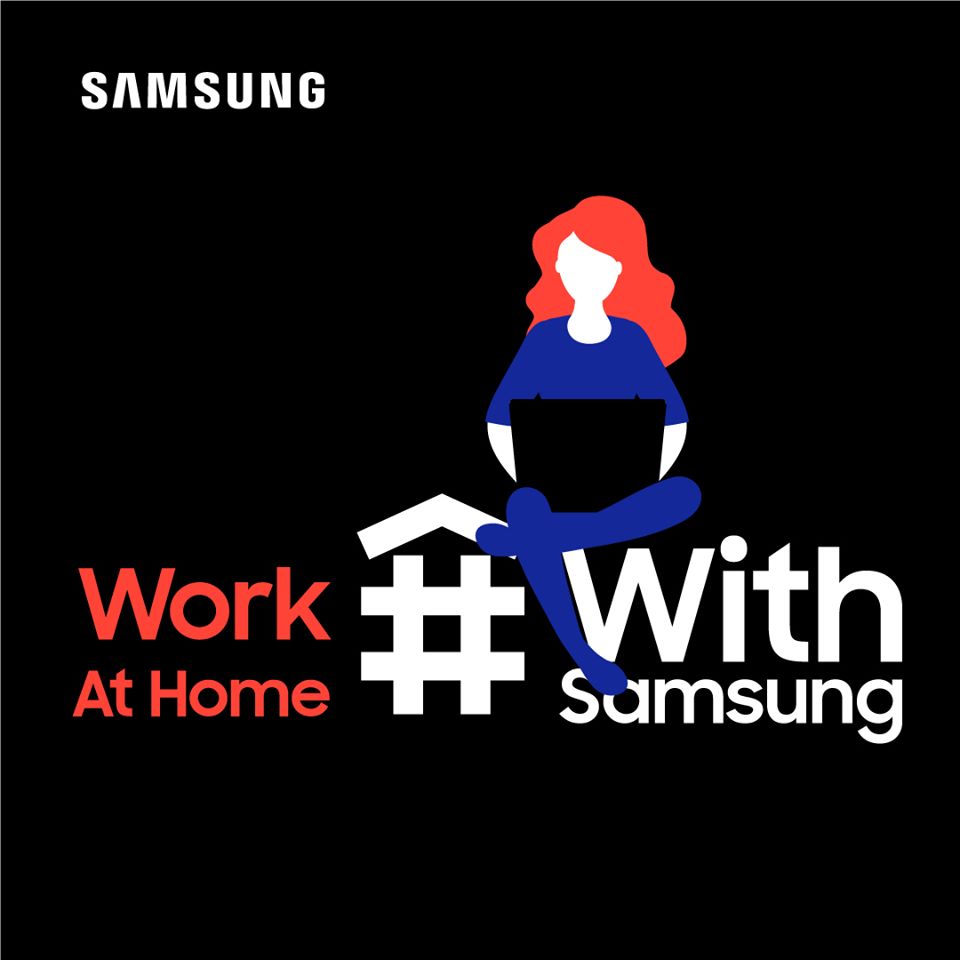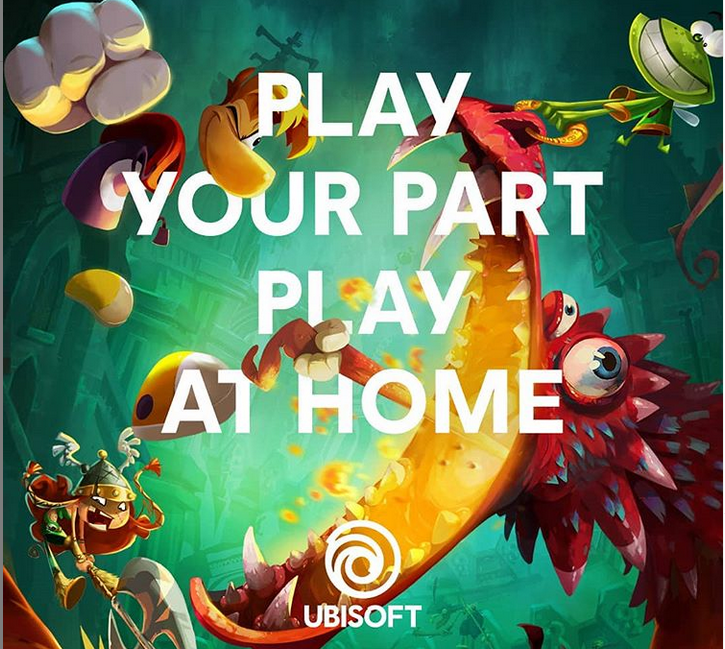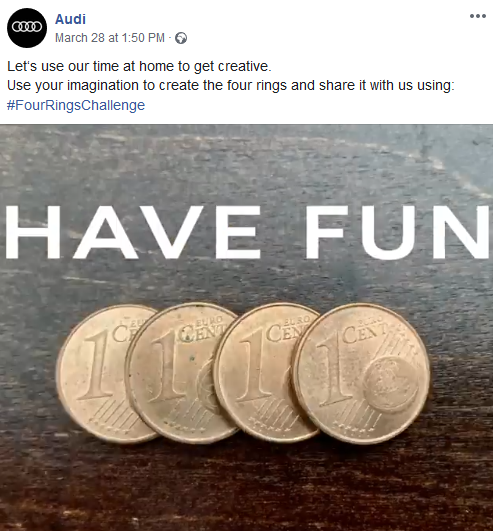 As you can see, companies such as Samsung and Ubisoft have created visuals and hashtags that encourage people to stay at home while others like Audi or Fentimans Ltd. opted to engage with their customers by providing them ways to keep themselves entertained in creative ways.
2. Organize your marketing around new needs
In other words, ensure that your client's products are there to help. While this is an interesting time to experiment and see what works and what doesn't, remember that the focus of your entire campaign has to revolve around what customers need from you and how your company can adapt.
No matter your products or services, almost everything can be transferred into the online medium and it's recommended you find ways to continue offering those services, products and most importantly, value, one way or another.
Change the way you do business…for the better.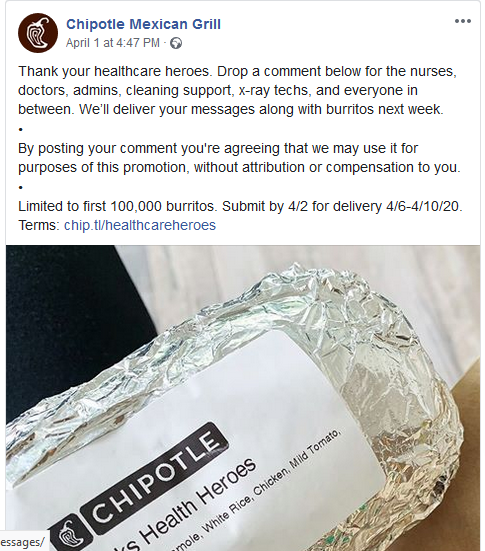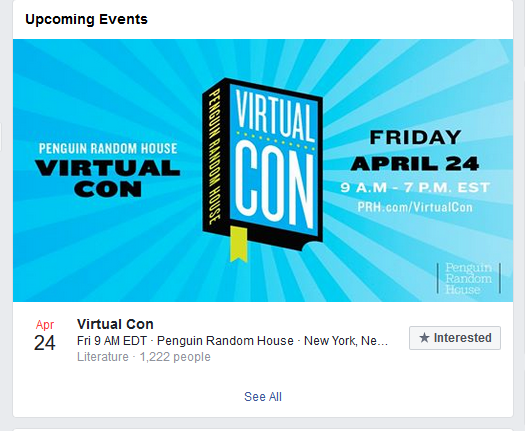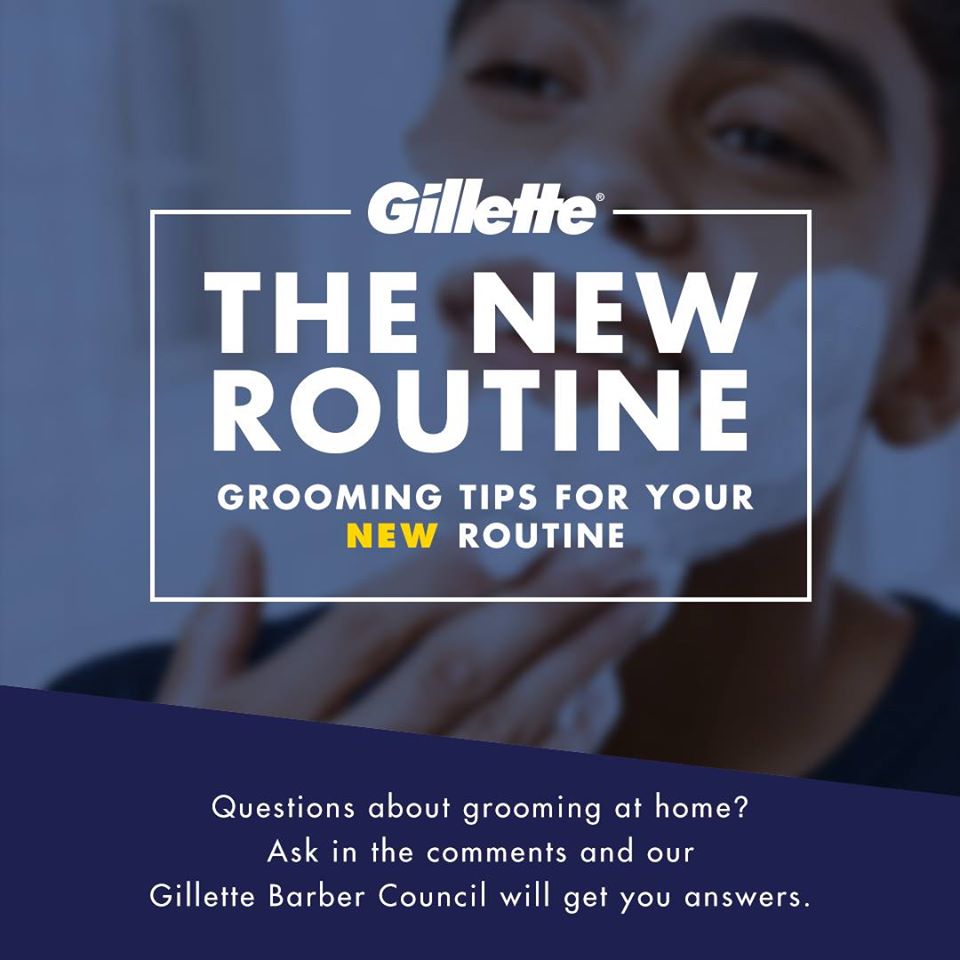 The American fast casual restaurant Chipotle did more than just limit themselves to online delivery and instead, spread positivity and solidarity by encouraging their consumers to send messages of support for the medical personnel. This way, any ordered burrito would be accompanied by words of gratitude from Chipotle consumers.
All public events cancelled? No worries, if there is a will, there is a way as proven by Penguin Random House. Life has to go on and even if people can't gather for events for a while, that does not mean everything should be put to a stop. With access to the internet, a regular conference becomes a virtual con without depriving people of their plans.
Gillette went one step further with taking into account their customers' needs and came up with a step-by-step guide for grooming at home by answering questions in the comments and helping people enjoy their services under the new circumstances. Having people stuck inside their homes is no excuse for companies to go extinct. Those who adapt, survive.
Have a smart but thoughtful marketing approach.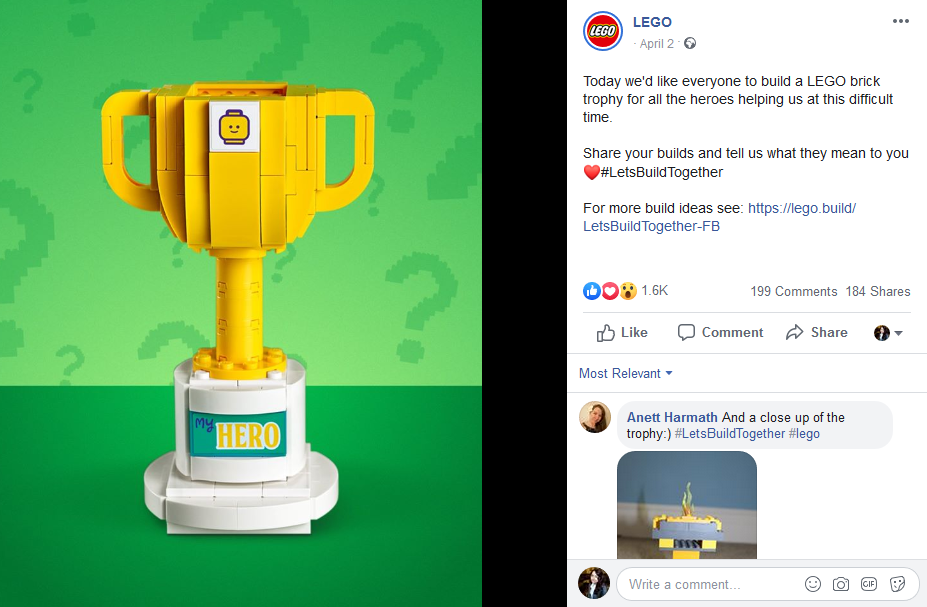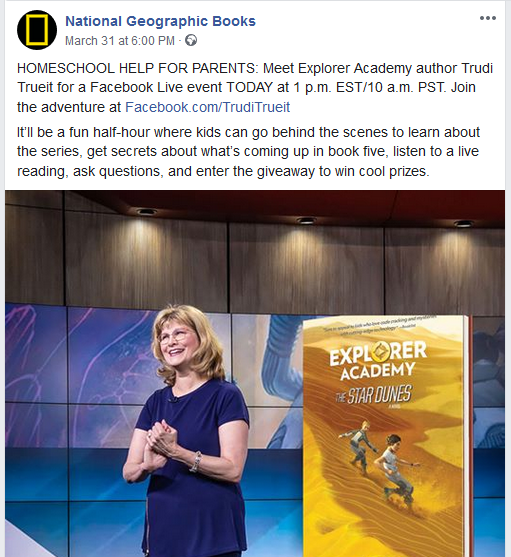 Both LEGO and National Geographic Books gave a helping hand to parents. They understood early on how difficult it is for parents to have their children at home. Most of them have to work and battle isolation-induced anxiety and having a child unable to fully grasp the situation while crying to go outside is clearly not easy.  LEGO challenged both kids and parents to make smart use of their product and build a brick trophy in order to show appreciation for everyone helping.
Nat Geo on the other hand, scheduled a live event with famous children's author Trudi Truedit, giving kids the opportunity to interact with the author, ask questions and even win prizes! Parents will clearly remember why these two names remain among their favourites.
Actions speak louder than words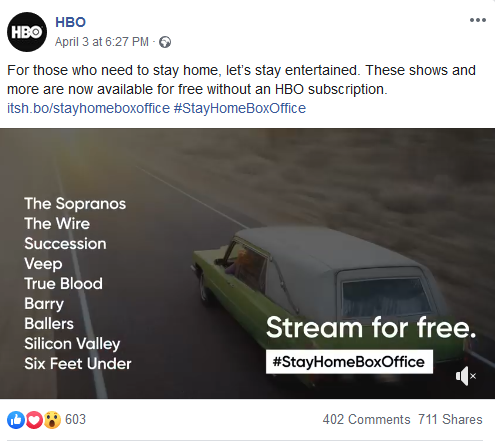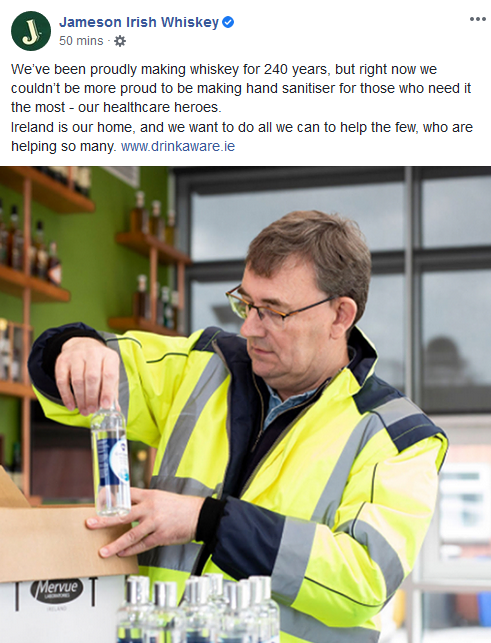 Pretty words are nice but it's wise to have real value behind them otherwise, your presence on social media will have the opposite effect and consumers will lose faith in your company. Try to remember that communities of people support your brand and their help and trust has helped your company grow. Difficult times are perfect for showing you care and giving back to people. Your clients' first instinct will be self-preservation and they will find cutting-costs to be the best solution; however, as an expert, you have to intervene and inform them that their help is crucial for a quicker recovery. For example, knowing that movies and TV series are the main form of entertainment at home, HBO has stepped up by offering a series of popular shows available without an HBO subscription.
Jameson, the Irish whiskey producer repurposed some of their whiskey sites into hand-sanitiser production units in order to help hospitals and locals cope better with the lack of sanitizing gels and disinfectants. If there is a way for you to help then do it and let people know about it.
3. Be mindful of your tone. Don't be opportunistic. 
As a company, you need to remain professional but also show a human side to your consumers. It helps people to know that everyone is in the same situation and that companies from big to small are doing what they can to provide assistance.
Companies that have done it RIGHT: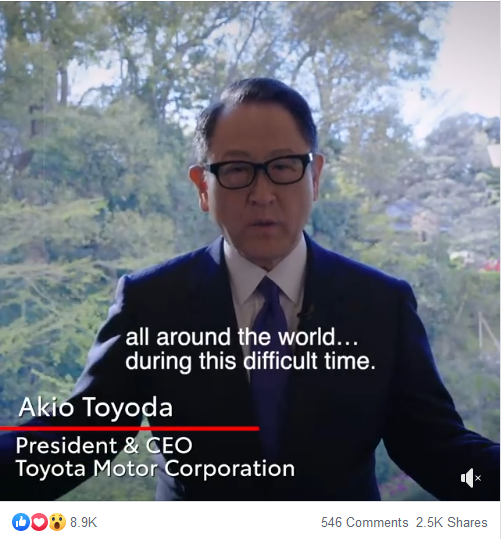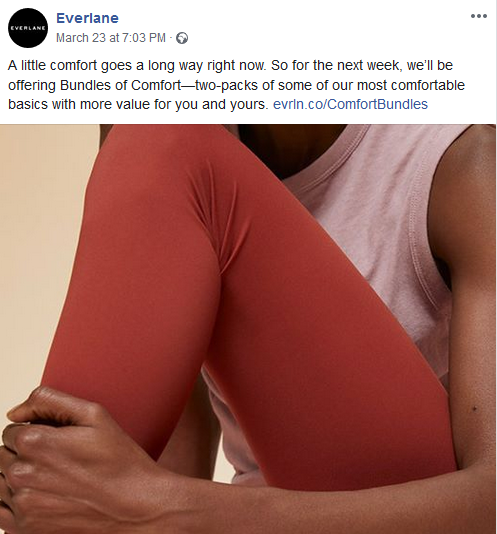 Toyota's President & CEO Akio Toyoda's speech had gained positive attention from all the brand's followers as it expressed sincerity and stated objective, clear facts. He focused on a positive message, spoke from the heart and encouraged his audience to be responsible.
Starbucks adopted an even friendlier approach to the social isolation issue by reminding people to be kind and remain calm during these times. Their strategy centers around positive outcomes without mentioning words such as "covid-19", "virus" and "pandemic" as it's not beneficial to build any of your campaigns on realities that affect all of us.
As for Everlane, the up and coming clothing brand, they went for highlighting products that could help their customers during quarantine. Their promotions are meant to lift up spirits and contribute to a more comfortable stay at home.
Companies that have done it WRONG: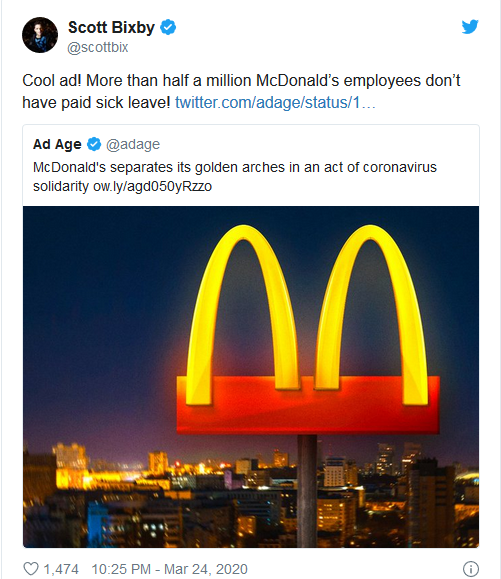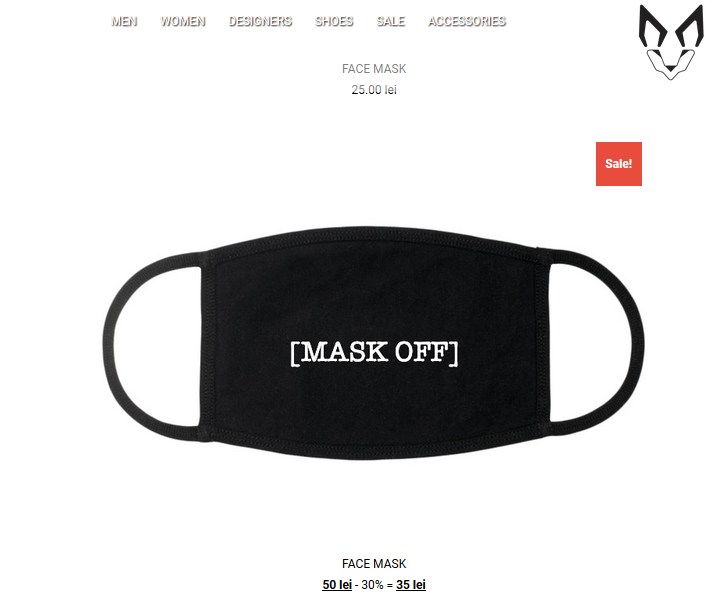 ASOS is known for saying one thing and doing the other and this case is no exception. While the intention behind their post is good, you'll see that they continue to keep their warehouses open and their activity has not reduced at all. "Staying home with ASOS" sounds great but it doesn't apply to their own employees and consumers made sure to call them out on it.
Similarly, McDonald's has employed the same strategy with their logo separation without delivering on the actual message. They're supporting social isolation yet, at the same time, their employees remain home without any paid leave. This type of marketing earns you backlash, endangers your credibility and eventually affects you in the long run.
And last but not least, let's not forget what Littlefinger said:
Chaos is a ladder.
Some brands will be opportunistic and try to make money with every chance they get, even if that presupposes taking advantage of a pandemic. You'll see many clothing producers sell masks while trying to make them a fashion item, at extremely high prices. In cases such as these, you subtract value from your own identity as a company.
4. The future is ONLINE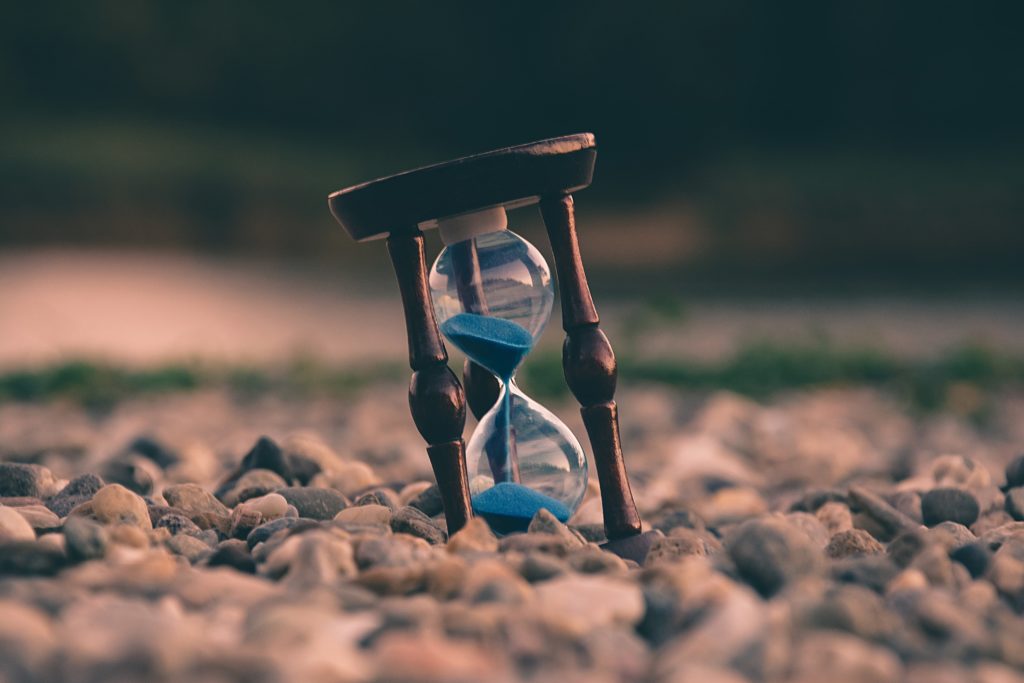 courtesy of unsplash.com
Matters are going to be different once the danger subsides. Life as we know it, will never be the same which means that you need to be prepared and re-evaluate your company in the new world.
Don't think for a second that your business will function the same way or that you won't have to change strategies for the future. Now that we've seen how easily the world can stop, your business needs to learn how to function online.
Companies that have previously functioned only offline are now faced with the reality of finding options online. Even now, they need to stay on top of the situation. New presences online require new websites, new marketing campaigns, new social media developments and new content. Animation, illustrations, CGI, written content and stock footage will be the improved strategies both clients and marketing agencies will have to take into account.
Pretty soon, it's going to get really busy for marketing agencies.  Get ready for new challenges.