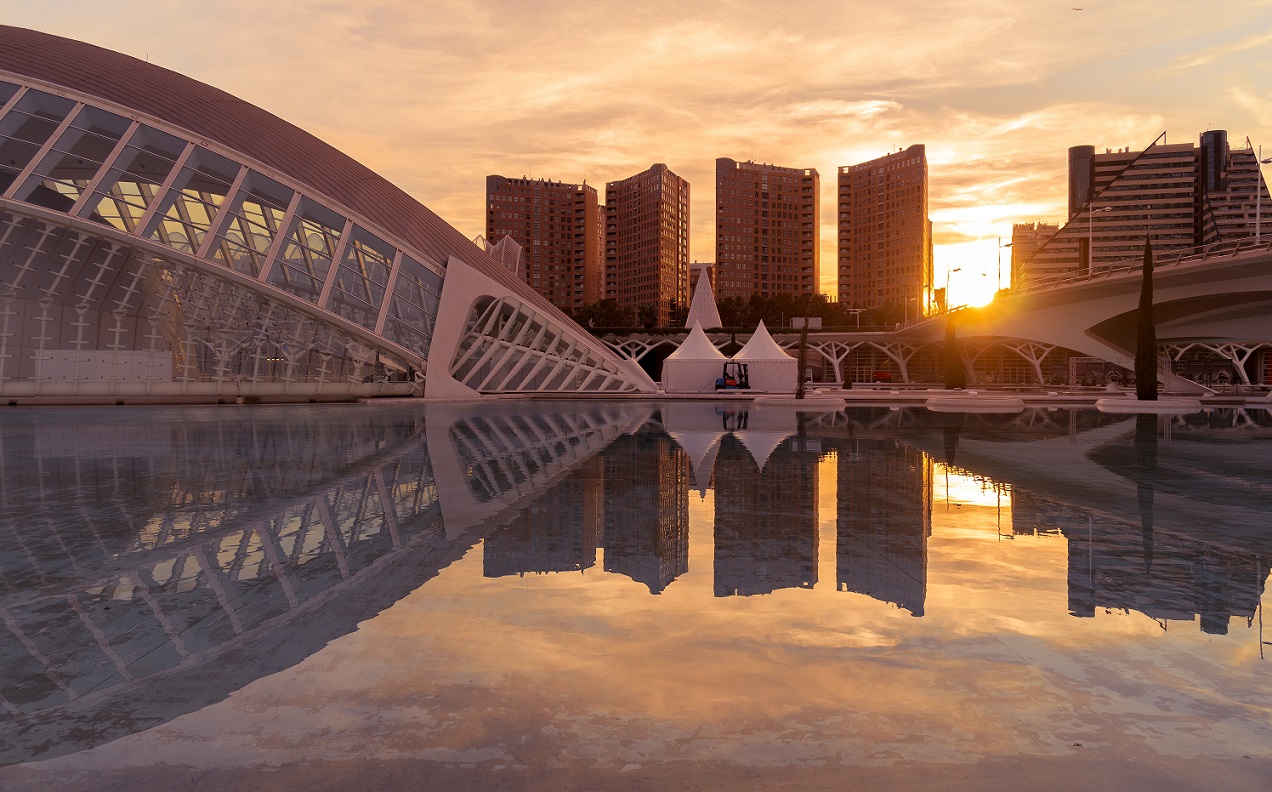 22 Nov

AnyMedia is more than just a marketing agency: The partnership with DERTOUR for promoting Valencia will show you why.

As a marketing agency, AnyMedia likes to get involved in various projects in order to stay on top of the competition and improve the quality of our services. Everything we do carries our personal signature. Even our decision to collaborate with DERTOUR, formerly known as TUI TravelCenter, stemmed from our common passion for traveling, exploring the world and connecting millions of people through our marketing channels.

Having worked with DERTOUR in the past for other successful projects, we were more than prepared to promote a new travel destination endorsed by them, namely the beautiful port city of Valencia. As part of their latest campaign "Spain is part of you", Valencia is quite an exciting spot for tourists and the potential for spreading the word is quite high.

AnyMedia picked upon that and as a result, devised the marketing campaign it deserves.

So, in terms of marketing mediums, what were our preferred channels?
Social Media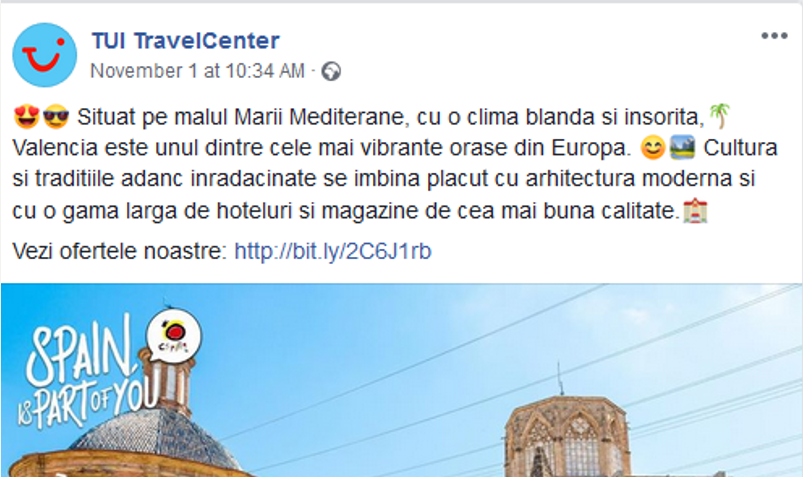 Whenever we receive new projects, we prioritize analyzing the brand/company/product in all its digital glory. That means we put extra care in scanning their social media pages, their website and blog, their customers and their goals for the future.
In Dertour's case, for Valencia we chose to focus primarily on Facebook from where we gathered all the relevant data:
340.533 Followers
33% Men, mostly in the 25-44 age range
297.895 of them are Romanian
91.274 are from Bucharest
The majority are interested in traveling and have medium/high income.
Taking into account all the data gathered, we focused on constructing our Facebook posts on leisure and activities, on points of interest and shops all the while using a vocabulary meant to spark interest for the area we promoted. In the same spirit, we did our research properly and introduced tourists to Valencia's most preferred drink, namely horchata – a drink made with ground almonds, chufa and vanilla. A drink as delicious-sounding as this one is guaranteed to draw attention and inspire readers to make Valencia their next destination target. Talking about the most visited spots and pointing out the recommended restaurants of course is the quickest way of reaching the reader's heart. We're all aware of gastronomic traveling which is why presenting the best restaurants in the area is a good idea to increase engagement and curiosity. Last but not least, follow our example and talk about a place's culture, its origins and the contemporary hidden gems it has to offer. Post high-quality photos of their architecture, city life and landscapes. Every place has its charm and we know that our main duty as an advertising agency is to draw out as much of its potential as possible.
The results speak for themselves: we had a social media reach up to 30.226, 1.5K likes, more than 15 comments per posts and more importantly, a range of 45 shares for each of our Facebook engagements. Bottom line, some people had a really great time in Valencia thanks to our contribution.
Blog Posts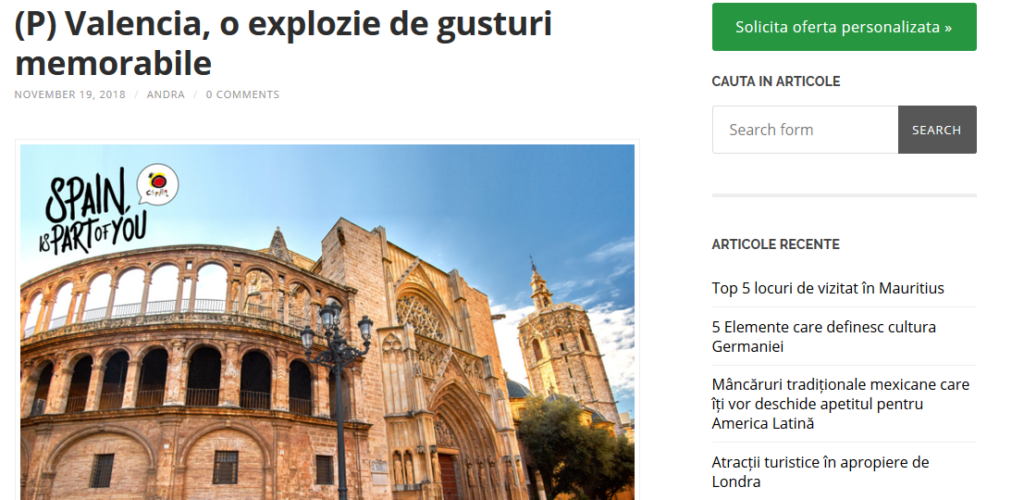 There's only so much you can do with social media posts and that is where blog posts come into play. A blog article will always provide more information about the topic at hand, include more images and links and develop the subject you're addressing on more planes than one.
A blog post creates the story necessary for hitting every winning point on the topic while offering enough information to communicate, attract and convince.
We have our basics mastered when it comes to blog posts which means we invest in structure, details, type of information we choose to add in, images and most importantly, copywriting style.
For Valencia, we dedicated a number of blog posts dealing with local foods, landscapes, tourist attractions and activities.
Make your blog posts not only informative but also fun. In the end, a blog post that is easy to read will always top a blog posts that drags and overwhelms the reader with too much irrelevant info.
Newsletter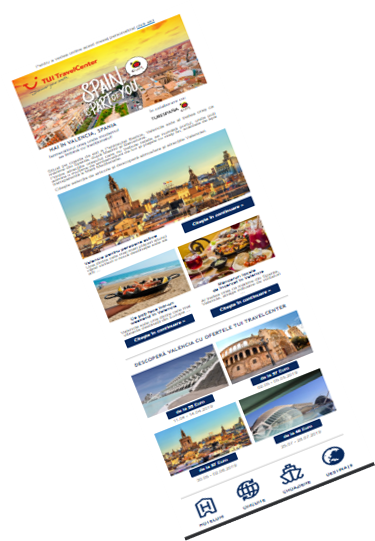 We never do things half-way and this is how the Newsletter extension appeared. It turned out to be the final touch for our strategy, grabbing most of the readers' attention, based on the results and reach.
A good newsletter will always have a breathable structure and will portray the information in a short but effective manner. It will have catchy titles, beautiful images, relevant content, links to the main key points and of course, a call to action. With all these elements in check, you can let the newsletter roll into your subscribers' emails. Our statistics showed that we sent our newsletters to more than 8k customers with a high rate of opening, reaching the intended target audience.
We're constantly honing our social media skills and challenging ourselves to find the best possible ways to satisfy our customers. A strategy presupposes analyzing the material you have at hand, dissecting it based on your company values and on the client requests and applying it to your final result. The campaign Spain is a Part of You was the perfect opportunity for AnyMedia to experiment with even more travel media perspectives and to identify what works best in terms of advertising.