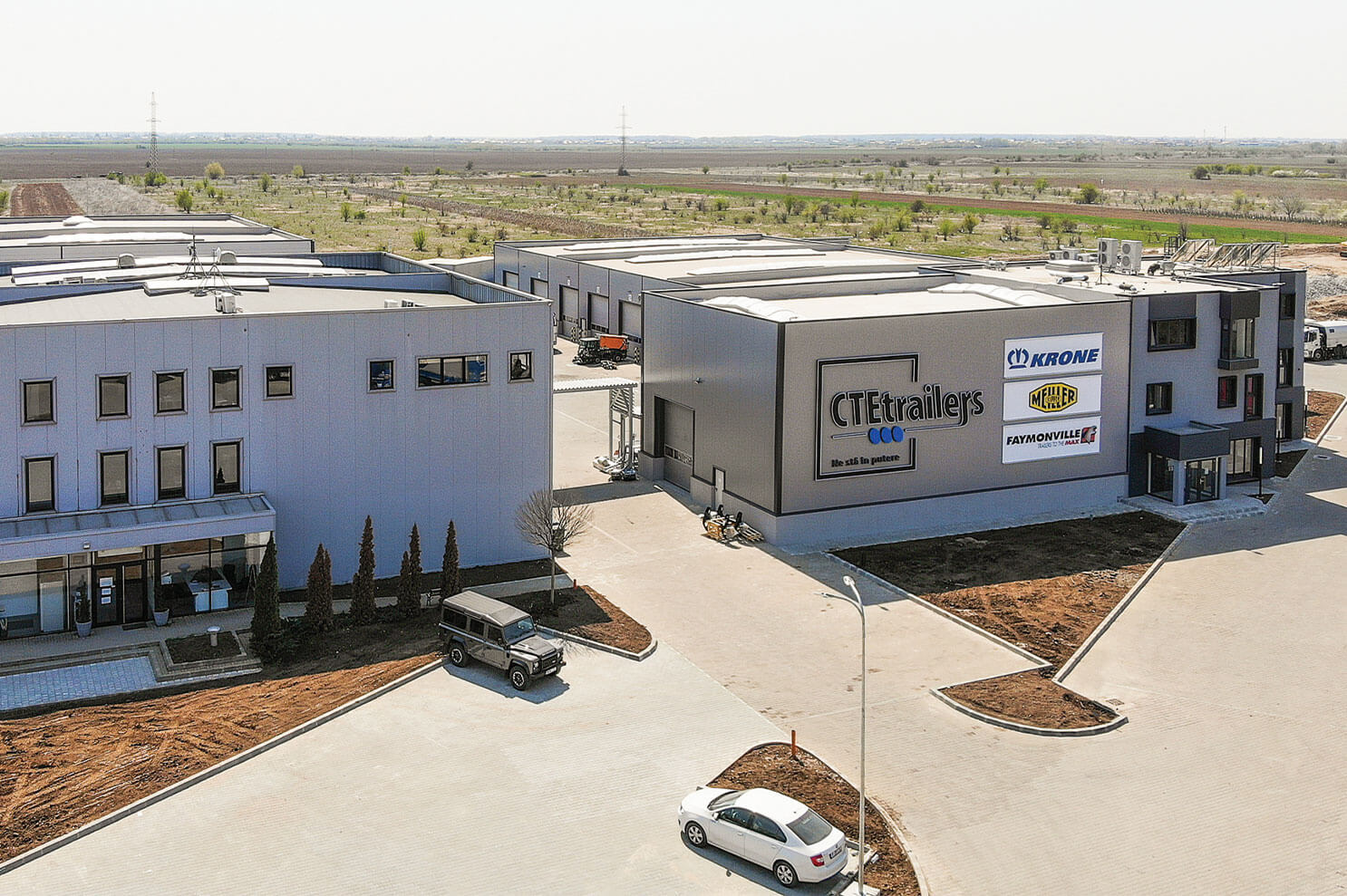 07 Jul

CTE Trailers & AnyMedia: The rise of Transportation & Logistics Industry through Smart Marketing

Road commercial transportation represents the backbone of the world wide economy and working for a leader of this domain is at least challenging if not unimaginable. However, we took that challenge when we were first introduced to CTE Trailers and made it our mission to explore the world of transport and change the marketing game for this segment of the industry. 

Watching companies grow and leave a solid mark in the World and a big imprint in the digital realm is the reason why we do marketing. While for most brands, marketing comes easily, transportation and logistics businesses face a higher degree of difficulty when it comes to brand awareness. Today's marketing scene is a strong, competitive environment for companies such  as CTE Trailers; however, if you have an agile and client-centric agency on your side, you can change the game in your favor. 

How do you make a company as CTE Trailers stand out from a marketing point of view?

First of all, let's take a look at who CTE Trailers is. Founded at the end of 2001, CTE Trailers is nowadays one of the top European market leaders in the production of semi-trailers and trailers for the transport of general goods. We're talking about a company that's continuously interested in growing a larger portfolio of vehicles and adjacent services. This can only mean that they also need to establish themselves online and make sure their products and services reach their target consumer. 

So how do you go about marketing this type of industry? The answer is simple: Together with the company, we developed a customized strategy for their specific goals. In other words, we have outlined the company's identity, its strengths and weaknesses and found the perfect strategies to deliver upon what their clients need. In simple words we followed our native behavior and placed the CTE clients in the center and built around their needs.

Where does AnyMedia come into play?

With dedication and marketing strategies that boost engagement and awareness. For transportation industries, marketing should be approached from all effective angles. In the following paragraphs, we will list just a few of the strategies we have put into motion for CTE Trailers:

Every company deserves a strong website that increases a brand's visibility and brings in relevant traffic. The website we built for CTE Trailers features strong SEO in English, Romanian and Bulgarian along with optimized photos, relevant links and  modern design. 
Both the information and layout we have selected is centered around the consumer's needs. In order to have a website that thrives online, a well implemented marketing strategy should be the foundation of your site. We took into consideration the history of the company, their values, their services and products and most importantly, what they bring in new to the table. Functionality-wise, the website is user friendly and lists the vehicles intelligently by category and manufacturer which makes it easy for everyone to navigate it.
Nowadays, brands need to have a powerful social media presence if they wish to engage consumers and become successful. This is where engagement strategies come into play. By remaining connected to clients, a brand can prove its authenticity and ensure that the right products & services reach the right audience.

Using platforms such as Facebook, Instagram and LinkedIn will prove useful in the long run. You can post relevant content, engage with users, answer questions directly and participate in online events. We chose to work with Planable, a highly useful tool for social media management where both the marketers and the clients can interact with in real time and render the whole experience more efficient.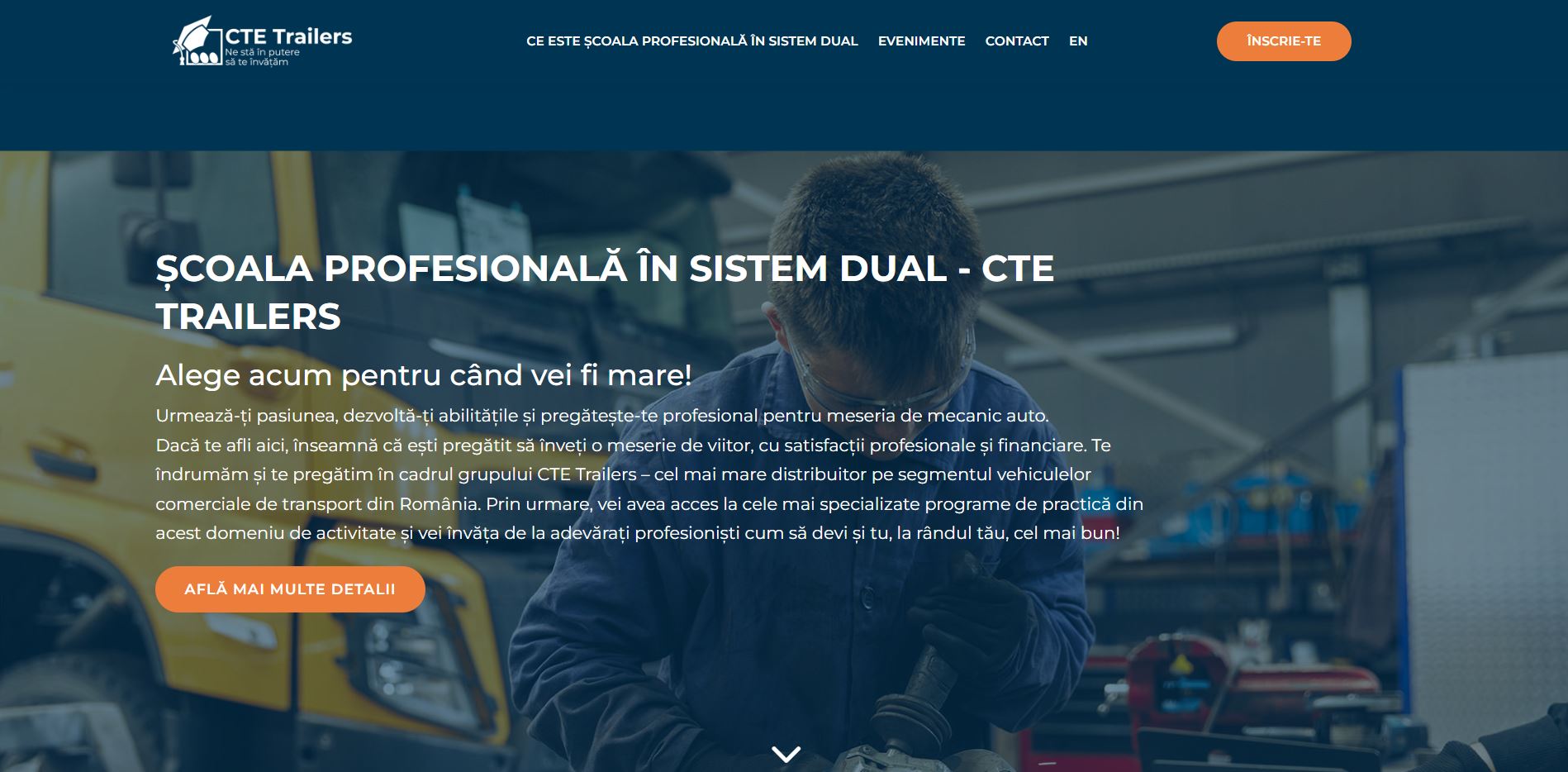 A strategy that has never proven wrong is branching out into a new, associated project. For CTE Trailers, this vision turned into establishing a Dual Vocational School for students who would like to consider becoming a certified mechanic. The school offers opportunities through practical internship, financial help and the chance to get a job in a competitive field with satisfying benefits. 
Our strategy for building the website included first and foremost, our trust in this project. A company transcends its identity the moment it decides to do something unique and real for the clients. Giving back to the transport and logistics community is the main reason why CTE Trailers garners success in everything they do.
The road is not over yet
CTE Trailers is growing into an influential force in digital marketing and will continue to grow and expand. Our agency plans to support the company through innovating marketing strategies and building new game plans for the future. We plan ahead by developing a 12-month marketing calendar including social media, SEO articles, Google ads, OOH, SELECTrailers.com and more. 
By defining a clear strategy we ensure a successful customer journey and provide value for our agency clients. We effectively promote the brand and the company and  offer working solutions to marketing issues through joint efforts and constructive feedback.